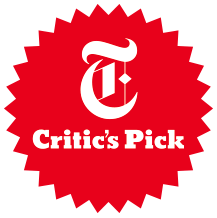 "FINALLY, IT'S A HIT!
Maria Friedman's

staging brings Stephen
Sondheim's brilliant, ingenious score
fully alive
— and with

Daniel Radcliffe

,

Jonathan Groff


and

Lindsay Mendez

as the show's central trio, it is perfectly cast."

"MERRILY FINDS GREATNESS!
A revelatory and intoxicating revival.
We're all 'catching at dreams,' proclaims a lyric in the title number.
With this production, the dream of a great Merrily has been caught."

★★★★
"One of the best musicals of the theater
season!
Jonathan Groff, Daniel Radcliffe, and Lindsay
Mendez triumph in this intelligent, hilarious, human,
heartfelt and alive revival."

"Cross your fingers, Broadway:
with this superb revival,
It might finally be
Merrily's time."